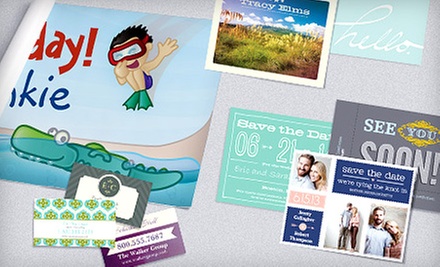 Customizing your own property is a time-consuming process that often yields illegible monograms and valuable works of art with your dental records stapled to them. Attach a sensible, personal touch with this Groupon.
Customizable products include business cards ($19.99+ for 250), wedding invitations ($11.99+ for 10), postcards ($24.99+ for 100), T-shirts ($11.99+), and more.


Plus Grab this coupon to maybe save even more. I have been told that you can stac

k them but not sure.