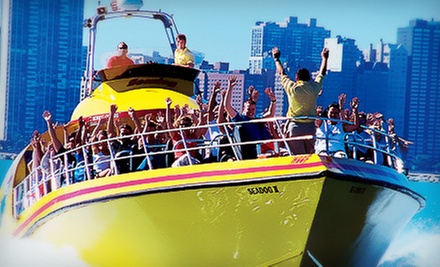 Cities were often built around rivers because they provide the necessary resources for successful trade and waterpark industries. Take advantage of our forefather's foresight with this Groupon.
Passengers board a deluxe, handicap-accessible, and lavatory-equipped speedboat that seats up to 108 people for a 50-minute tour. The trips depart from the inner harbor, pass Fort McHenry, and ultimately journey to the Key Bridge and back. During the tour, Seadog's guides impart information about the
USS Constellation
, the Domino Sugar Factory, the Naval Reserve Center, and other local landmarks that haven't learned to speak for themselves yet.
Grab this Groupon now. Limited quantites.