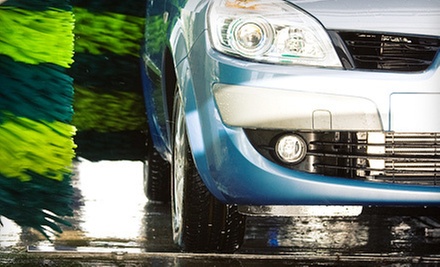 Grab it HERE before it sells out
.
A car with a muddy exterior tells passengers of rugged off-roading sessions, whereas a car with a muddy interior tells passengers of carpoolings with Swamp Thing. Pick your passengers wisely with today's Groupon:
$12 for one full-service car wash (a $26 value)
$34 for three full-service car washes (a $78 value)
$50 for a $100 prepaid-wash card. Guests bring in their Groupon voucher in exchange for an authenticated gift card.
During the 15-minute full-service car wash, cars receive an interior vacuuming and an exterior and undercarriage wash followed by a coat of
Blue Coral
polish,
Black Magic
tire shine, and
Rain-X
on the body and wheels. The service also includes a cleaning of all interior windows and dusting of the dashboard.