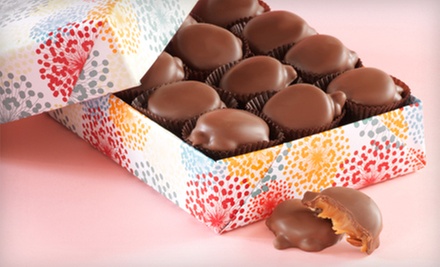 Chocolates are a lot like sentient snowmen—they're both sweet, prone to melting in direct sunlight, and taste great, especially after they've just been taken out of the freezer.
Melt a heart with this Groupon
.
$15 for $30 Worth of Candy and Chocolate
Customers can browse the bestsellers and Mother's Day collection for sweet gifts, such as an eight-piece box of artisan truffles ($25), pastel-colored Mint Meltaways ($24.99), or a six-piece box of chocolate-dipped strawberries ($34.99). Redeemable online only at fanniemay.com.
Groupon: $15 for $30 Fannie May - Online Deal